Home Staging
Once you have decided to make a move, you have jumped over one of the hardest hurdles. But there are a few more hurdles left until the property is sold and you have made that move.

Homes are a personal item to its owners. Houses are objects that are bought and sold on a daily basis by owners through Real Estate Agents or more recently the owner because, who knows the product better than themselves?

The first step into moving on and moving out is its depersonalisation of the property and making it anonymous to its next inhabitants!

Lets get on with selling your property.
Leave your emotions at the door
The first thing you have to do is depersonalise your emotions from the product. You may realise that when a sales person or lister comes to your property they would speak to you about your house not your home as you may call it, Why? Because you have that personal attachment. A high proportion of sellers have a personal attachment to the property, which when selling needs to be taken out of the equation.

Marketing your commodity takes time and effort. Your ultimate goal is to help the buyer see your property as their potential home, not yours. Making this conscious decision is hard but ultimately one of the keys to selling your property. If you fail to "leave your emotions at the door" it will take your much longer to sell your property.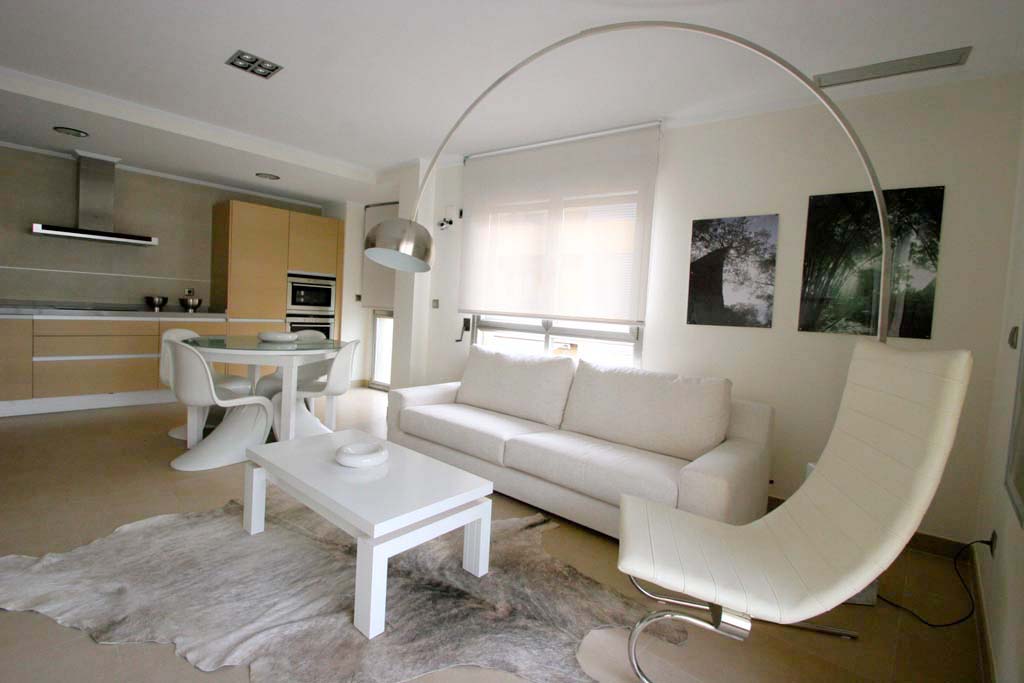 Take a trip to the nearest "Show Home" or "Piso Piloto" to have a little nosey. You will be surprised how each and every one of them are different, but at the same time, all share one communality - the emphasis is based on "Anyone". The homes are decorated in a tasteful manner and sparsely furnished giving that feeling that anyone could live there.

The reason why you want that "show home potential" is because you want buyers to walk into your house and see it as their potential home. In order to create this feeling you must go back to depersonalising your house. Remove and store away personal photos, trophies and collectable items to a place where clutter does not exist.

After years of living in the same home, clutter is collected in such a way that it's not even evident to its owners and this can be the No.1 turn off to potential buyers.

This is one of the most difficult things owners have to do, clearing out the clutter that collects on shelves, work-tops, drawers, wardrobes, garages and basements.

Put yourself in the buyer shoes, take a step back and view your home in the eyes of the buyer. Once you've done that and you're ready to take on some help, recruit a friend to help you point out the areas of clutter, be prepared to accept their views without getting defensive or perhaps you can ask your Estate Agent for their honest opinion.

One of the first places to remove clutter should be the kitchen. Serious sellers will get everything off the work-tops. Even the toaster! Put all items in cabinets or cupboards and take them out when you use it. Of course, at this stage you may notice you don't have sufficient space to put everything. Time to start the spring-cleaning. Clean the cabinet and cupboards out. Items that are rarely used, you know which ones they are. Put them in a box and put that box in storage.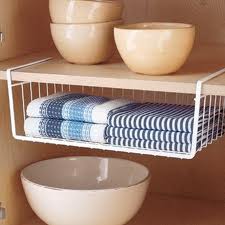 Homebuyers like to have a good look at the house they supposedly would like to buy, they will open all your cabinets and drawers, especially in the kitchen. Always thinking, is there enough space for my "Stuff"? Having kitchen cupboards, pantries, drawers looking jammed full, sends a negative message to the buyers and does not promote an image of ample storage space. Create space.
Crammed tinned food and foodstuffs in shelves and pantries are also an eye sore. Begin using them - especially canned goods. Canned foods are heavy and you don't want to be lugging them to your new house, anyway or worse still pay some one to do so!
The last kitchen point is under the sink. This is critical. Make sure the area beneath the sink is as empty as possible, remove all extra cleaning supplies. Use the same method as the cupboards above. Make sure you scrub down the area well, and at this time determine if there are any telltale signs of water leaks from the sink, dishwasher or washing machine that may cause a homebuyer to hesitate in buying your home.

Wardrobes or closets are a great way of hiding and accumulating clutter. We're all guilty of this! We are talking about extra clothes and shoes, items that you rarely wear but think you can't do without. Safely store them away for a few months to avoid that "crammed full" look when opening a wardrobe. Be truthful, as painful as is it may seem at the time, it will be a God send when the house is sold and half the work has already been done!

When a buyer enters a house the first thing that gives them that everlasting impression of your house will be the illusion of space. More often than not many people have too much furniture in certain rooms - not too much for your own personal living needs - but too much to give the homebuyer that certain "illusion of space". Take a trip to a show home to see how a professional draws up that illusion of space. Observe how they place furniture in the show home so you get some ideas on what to remove and what to leave in your house.

Additional Areas of Clutter
Garages, sheds, attics and basements are a great thriving area of not just clutter, but junk. Make space by clearing these areas out to give the homebuyer thought for imagination with what they would like to do with that space. Remove anything that is not essential and put it in storage or better still have a garage sale!

Repairs, fixtures, fittings and plumbing
When looking at a house, prospective homebuyers like to feel and touch. So they play with things. They flick lights on. They open everything with a handle and they turn on all the facets and flush all the toilets! Having nice working, shiny fixtures make an impression.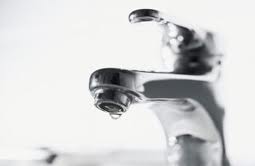 Carry out any necessary repairs that are visible to potential homebuyers. Repair any loose knobs, dripping taps or toilets, replace bulbs that have gone pop and make sure all sink fixtures look shiny and new. If this cannot be accomplished by cleaning, buy new ones. They don't have to be anything fancy, just usable and aesthetically pleasing to the eye.
It sounds like hard work, but it's pretty easy … and you'll be surprised how quickly and inexpensive this can be.

Do not do anything expensive, such as remodelling. And if possible, use savings to pay for any repairs and improvements - do not go charging up credit cards or obtaining new loans. You don't want to affect your credit score or ability to qualify for your next mortgage.

Painting, Ceilings and Walls
Painting can be your best investment when selling your home. It is not a very expensive operation and often than not you can do it yourself. It's amazing how a fresh lick of paint can make a home feel. Do not choose colours based on your own preferences, but what would appeal to the widest possible number of buyers. Off white is always a good choose because white helps your rooms appear bright and spacious.

Check all ceilings for water stains, whether the leak is caused by plumbing or a faulty roof. Find the leak, repair it and make sure the job is properly done. Nothing irritates a buyer more than finding out at a later date that a bad job has been done - this can avoid any unnecessary bad feeling between both parties and more importantly calls to lawyers!

Make sure all cosmetic work is carried out to improve the desirability of your home. If that means painting, get your overalls and paint brush!

Repair or replace broken floor tiles. Polish any marble floors that have been left un-polished and looking rather dull.

Unless your carpet is worn and old or outdated, you should do nothing more than-hire a good carpet cleaner.

If you choose to replace it, do so with something inexpensive and neutral. Don't forget you're not fixing up the place for yourself, your goal is to move and make that move as inexpensive as possible.

Windows and Doors

Make sure all windows and doors open and close properly, without creaking. If they do spray a little WD40 to resolve this little problem.

Get a window cleaner in on a regular basis to keep the outside windows spick and span. Clean windows always look bigger and brighter giving each room the illusion of grandeur.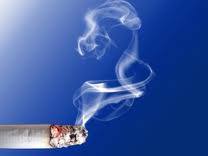 Smokers might want to minimize smoking indoors, in fact smoking outdoors until the property is sold would be the perfect solution. You should also purchase an air freshener spray that helps remove odours without creating a masking odour.
Attention all pet owners: Apologies, but all pets come with odours. Non pet owners have higher olfactory senses to pets and are immediately noticeable.
Be sure to empty kitty litter boxes daily and use plenty of baking soda. For dog owners, keep the dog outdoors as much as possible, even adorable lovable little dogs. You might want to sprinkle carpet freshener on a periodic basis.
Curb Appeal - House Exterior
A homebuyer's first impression is based on his or her view of the house from their car or that of the real estate agent. This first impression is called "Curb Appeal".
Most real estate agents will unarguably advise you to work on the outside of the house first, but unless there is a major project to be carried out, it is best to leave this to last.

Firstly it is easier and quicker to prepare the interior of the house this also helps develop the proper mindset required for selling. Secondly, the exterior is the most important.

To evaluate your home, walk across the road, take a good look at your house and compare it to your neighbours. Only then may you realise you have work to do!

To paint or not to paint, that is the question? When you over the road admiring your house, check to see if the house looks tired and faded. If, so a paint job may be in order.

It is often one of the best investments and really spruces up the appearance of a house, adding £'sssss to offers from potential homebuyers.

Don't forget when choosing a colour, it should not be something garnished and unusual but a colour that fits in with the neighbourhood.

Pool, Garden and Surrounding Areas
Make sure all areas are tidy. If you have a pool make sure it is freshly maintained and constantly clean. If you are a dog owner, be sure to constantly keep the area clear of "debris".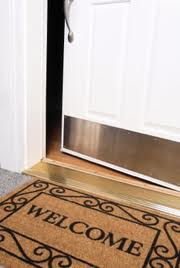 The Entrance and Front Door to your Abode
The front door should be pristine and sharp, since this is the entrance into the house. If the doors need refinishing or repainting, make sure that it done.

Get a new plush mat. This is something you can take on with you to your new home.

Make sure the locks work easily and the key fits properly. If you are not living at the property the agent will use the key to let the homebuyers into your home. If there is a problem, trouble working the lock while everyone stands around twiddling their thumbs, this sends a negative first impression to prospective homebuyers.

By using the right accessories, you can enhance your rooms and create a feeling of unity by using harmonious colours. Use mirrors to reflect light and space, and use plants and fresh flowers to bring life to rooms and add a natural fragrance. Display the best towels, mats and shower curtains in the bathrooms.

Getting your home ready for sale is a time consuming task which also has an impact on how you use your home and can inconvenience your day to day life. However, the time and money you commit to making your home look and feel as good as possible will pay off in the end. A note to remember is that potential buyers would rather see how great your home really looks than hear how great it could look "with a little work."

Please feel free to contact us for further information and help on how to stage your home.


+ 44 208 123 3859

+ 34 966 447 665

+ 34 606 426 341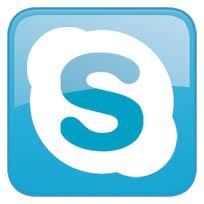 DIRECTOWNER
Direct Owners final note to the reader

Most homeowners are not willing to step outside the box and look at new and innovative ways of selling their homes, which is why most homeowners, especially in Spain, are living examples of mediocrity in action; and question why their property is still on the market 12, 18 or 24 months later.

What it boils down to is whether you are willing to go that extra mile, to try a new and innovate way of marketing and selling your property.

The crossing of our paths indicate you are not one of the examples of mediocrity.

Good luck with the sell and purchase of your next property!