Bespoke Homes
At Direct Owner we understand that everyone's dream home is different. That's why we offer our clients the option to design, develop and build their dream home, drawing on the expertise of revered architects using cutting-edge design and build methods, to achieve your exact requirements. A complete turn-key service from beginning to end.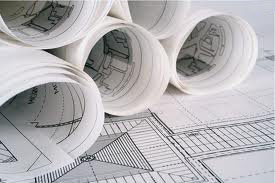 We believe creating your bespoke home is the only way to achieve uncompromising individuality at home. Joining our creativity and your vision we can turn your aspirations into a reality. With every step monitored by you, we glide you through the stages of development. From selecting the best plot of land, to designing floor plans with excellent local architects, employing highly reputable and established builders through to the handover of keys to a home which is as individual as you are.
Following on from an initial discussion with one of our professional advisers, we will be able to provide you with:

An inspection tour of villas already constructed by our builders
Sample building specifications
Sample pricing breakdown
Sample floor plans
Artist's impressions
Photos of development during all stages of construction
List of available new builds for sale
List of available plots
Your investment will be protected with iron-clad bank guarantees and legally binding contracts. For added peace of mind, we work with fixed rates and payment schedules, so there are no nasty surprises, right up to the moment that your project is completed.
We offer a 2 year private liability insurance (including building and construction defects), an OCT insurance and finally, a 10 year Building Guarantee on all houses built.
We would be delighted to schedule a visit to show you a selection of the fine homes we have built over the years and allow you the opportunity to meet with other satisfied clients.
Exceeding your expectations all the way